Pandemic 2020 has stopped us from doing many things but it has brought us closer to our own families. We are now spending more time with our family members. Store these memories forever in your mind and in the form of pictures.
G-Yo Tech will help capturing your memories in and around New Jersey.
Testimonials :
"We engaged G-yo Tech Photography for my daughter's graduation ceremony. It was a great pleasure to deal with her. She is very friendly to guide throughout the process. My daughter usually is very reluctant to give poses for photography. The photographer developed such a good rapport with her that entire photo session was such a breeze. It ended up being a very productive session. We all are very happy with the final pictures."
– Rajesh G.
"Wow! You have been such a pleasure to work with and to get to know! You and your photos are so beyond expectations. I love that you don't just take pictures, you capture moments. You are so incredibly talented and we were so lucky to have you! You're totally awesome and we'll see you in 2021 for our next events."
– Sunita G.
Testimonial :
"Gayatri has been an absolutely delightful find for our wedding – a talented photographer and a wonderful person.
We came across Gayatri literally the very last minute – the night before our small wedding during the Covid times, we reached out to her through a referral. Gayatri as a true professional, exceeded our expectations in every way. She was there on time, captured beautiful candid moments, not just of the bride and the groom but everyone present without being intrusive. She was so easy to work with, it did not feel like we were posing for our portraits, it just seemed in the moment. Our second event was in the night and she did an amazing job of capturing the minute details even in the minimal lighting.
It has brought us such joy reliving those moments – thank you so much Gayatri for making these time-less works of art for us to cherish forever!"
– Mana & Rishi
"Team G-yo tech really made my sister's Sweet Sixteen feel like it wasn't during a pandemic. It was really disappointing that we couldn't throw a huge bash for her like usual, but the photos that team G-Yo Tech took made it seem like everything was perfect! The Central Park venue and the photo poses that Gayatri suggested all brought out the best features of my sister and really complimented her. They are very easy to converse with and took our wants very seriously. Their professional attitude and excited energy made the photo shoot a very fun experience! We are all very satisfied with our experience with the team and will be sure to use their services for all of our events in the future. We will treasure the pictures she took for us forever! Thank you team G-Yo Tech!"
– Simran Gholap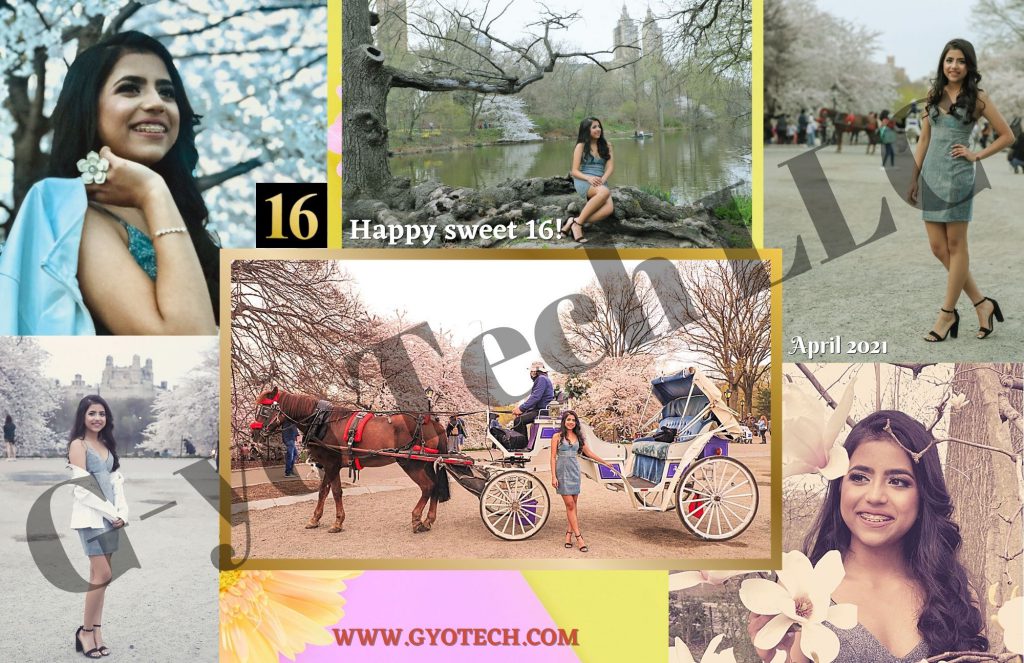 A true professional who captures lively and candid moments of the event – a treasure to cherish every time we run through the pictures. Thank you for your wonderful clicks and hope to have you in our future events.
– Anitha Gopal